High-pressure gas distribution center
High-pressure gas
High Pressure Gas Logistic Center
BONDED WAREHOUSE FOR HIGH PRESSURE GAS
In order to accommodate the customers' logistics needs,KATO TRANSPORT is operationg a logistics warehouse specializing in high pressure gas at Port Island in Kobe City from June 2019.
SERVICE OUTLINE
Storage
Cargo Handling
Application for High Pressure Gas Inspection
Presence at High Pressure Gas Inspection
High Pressure Gas Transportation (Supervisor)
Import / Export Customs Clearance
FACILITY OVERVIEW
NAME
KATO TRANSPORT High Pressure Gas Logistic Center
ADDRESS
7-9 Minato-jima, Chuo-ku, Kobe City
(NICKEL & LYONS Liner Berth No. 12)
BUSINESS DAY
Monday through Friday
Operating Hours
8:30~16:00
SERVICE FUNCTION
We have what it takes to handle high pressure gas.
Necessary items for the procedure (Hyogo Prefecture)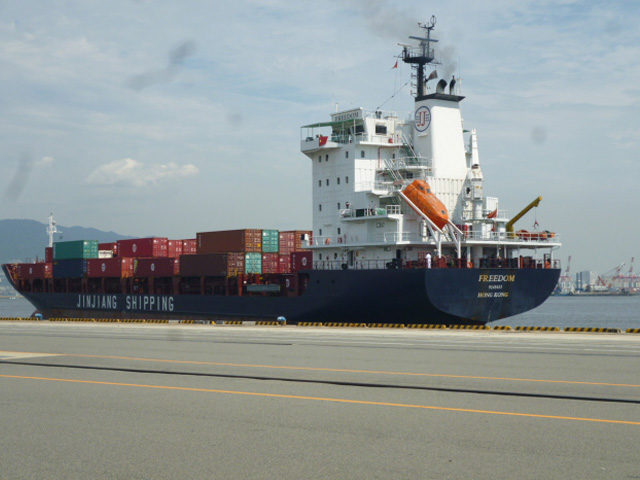 Import Inspection Application Form (2 sets)
Import Inspection Notification Form (2 sets)
Filling Report, Analysis Report
Container Certificate, Container Test Report or a rubbed copy of engraved mark of the container
B/L, Invoice & Packing List
Importable container standards
Standards of high pressure gas containers that can be imported by the High Pressure Gas Safety Association (KHK) are as follows.For more details, please contact our sales staff.
DOT (USA)
EN (Europe)
ISO (Europe)
KHK (Japan) etc.
Copyright © Kato Transport Co., Ltd. all rights reserved.
PAGE TOP